It is Monday already but I am lucky enough to have it free. I am gonna spend this easy Monday to write though (obviously), so let me start with this story of me and my girls visiting an old ice cream place in Jakarta.
It has been on our plan – to catch up – but have not really had a chance to do so. This week, fortunately, we made it happen. So, I have been dying to try the so called spaghetti ice cream at an old ice cream place named Ragusa. It is located near Juanda Train Station. I have heard about the place for quite some time and have read about it on a blog. After hearing and reading about the place and its ice creams, I suddenly have this urgency to go there myself and get me a cup. I then invite my girls – Shasa, Kartika, and Ntik, to join me.
We were available and so excited about this catch up. We set the date and off we went. It was Saturday morning when Kartika and Ntik came to my house. Then, three of us went to the Lenteng Station and waited for our train. As Shasa had informed me earlier, the place was near Juanda Station, so we bought our tickets and headed to Juanda Station. It was my first visit to the place and probably Kartika and Ntik's as well. The train was pretty crowded even though it was Saturday. We did not get any empty seats. Luckily, we had tons of topics to talk about during our ride.
It took only about 15 minutes until we got Juanda Station. As we got there, we found it empty and did not see Shasa there. Yes, we were supposed to meet her there at the station. We contacted her and soon enough we knew that her train was being held for several minutes. We waited and waited until minutes became hours. Kartika got bored and annoyed. It was almost noon but Shasa had not shown up yet. To relive our boredom, we took some selfies together. It was a very rare moment for me – taking selfies with them as we rarely hung out together.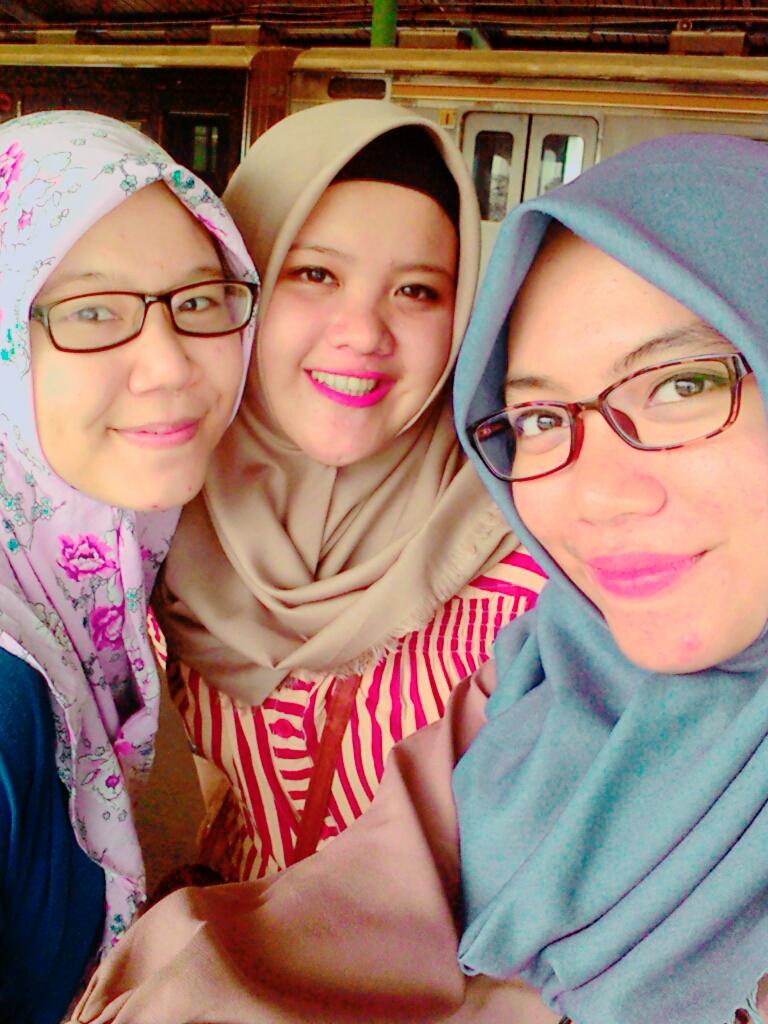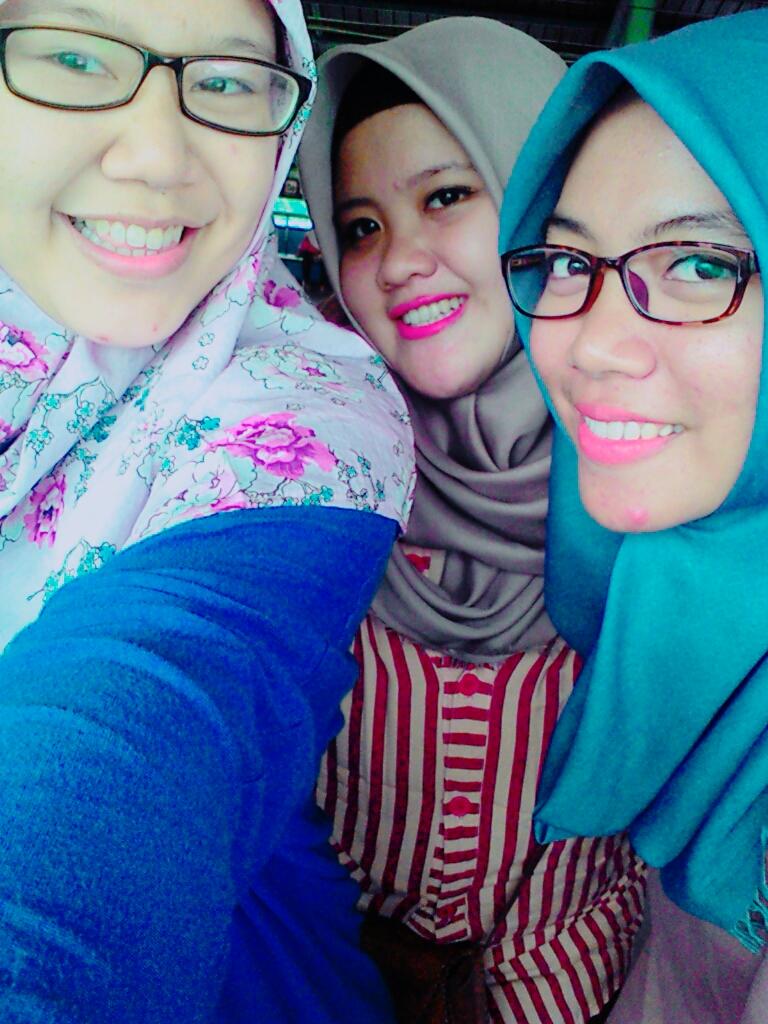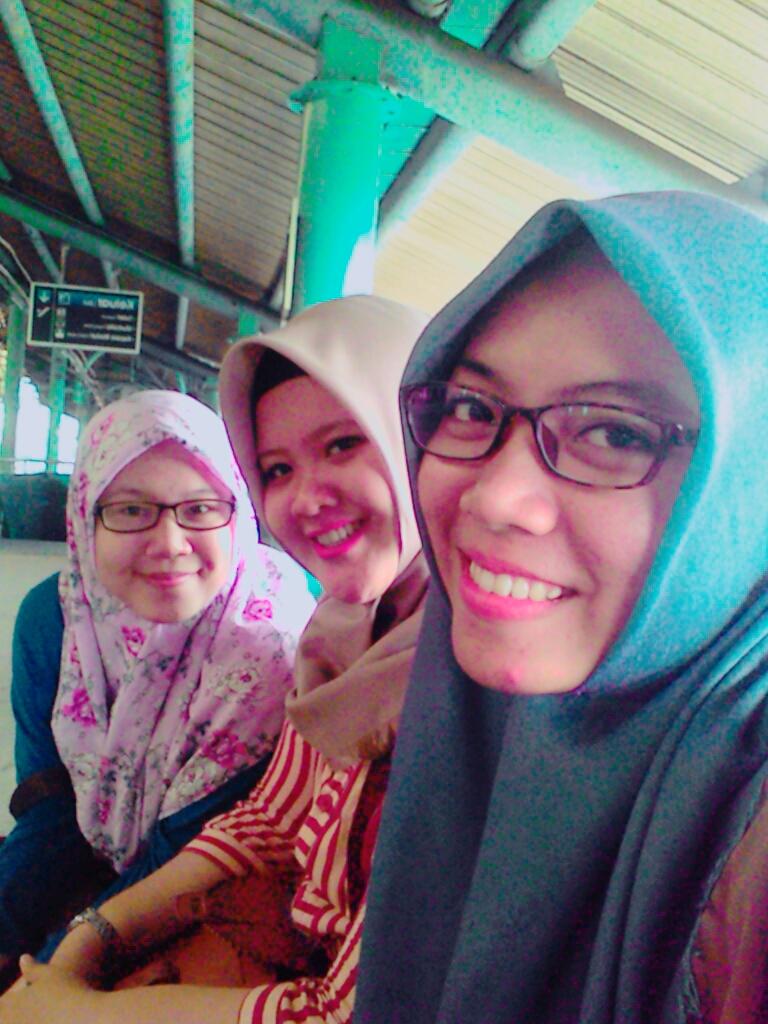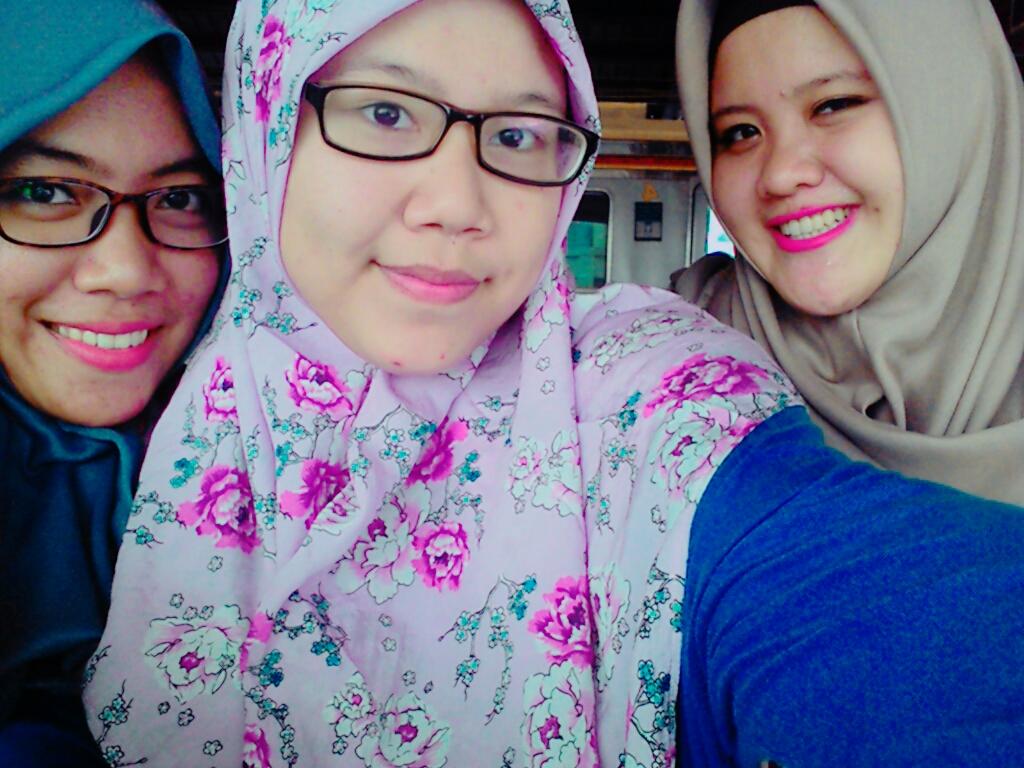 Being so narcissistic, we took some more for a few more minutes. It was weirdly fun. The station was so empty that we felt like it was our own station. We shamelessly took selfies, laughed, and chatted (pretty loudly). No one seemed to mind. We also talked about Kartika's current favorite song – All I ask by Adele which later became my favorite too. She even had me translate the lyrics for her. After the crazy selfies, we waited for Shasa a little bit more. She finally showed up around 12. We welcomed her by giving her tons of sarcastic comments. Feeling guilty of coming very late, Shasa bought us some drinks. We were indeed so thirsty. Moving on, we finally headed to Ragusa.
Shasa told me that it was close from the station. Turned out, it was not too close as we had to use the crossing bridge and have a seven minutes walk. It was super hot and we were tired already. Adding to our stress and exhaustion, the place was so so crowded. People kept coming and moving around its small room. I did not expect that the place would be that crowd. In front of it, there were some street food sellers selling and serving their food. It would be nice to talk and hang out there, but with that kind of crowd? not really.
The next five minutes were spent by standing aimlessly and looking for our potential seats. We were miserable and hopeless. We ordered our ice creams regardless. I had the mouth watering spaghetti ice cream obviously while Shasa had her tutti frutti and Kartika and Ntik had their cups of chocolate and strawberry ice creams respectively. Experiencing my first visit, I did not know that the old woman who happened to be the cashier was so unfriendly and unwelcoming. If it was not because of the ice cream, I would have had left the place immediately.
We finally got our orders yet still found no empty seats. Feeling defeated, we went outside and enjoyed our ice creams sitting down on one store's floors instead. Yes, we were totally looked like hobos, well rich hobos. We did not care anymore at that point about our looks, all we cared about was enjoying the ice creams. Ntik was still trying though – she went back inside and waited again for the potential empty seats. Just FYI, that was how the restaurant worked – you fought for your own seats or spots, pretty hard, huh? It was clearly different from what I had in mind before coming. I imagined a very cozy place where I could comfortably chat with my girls while enjoying our ice creams.
Despite the hot and crowded place and  the unfriendly owner, the place seemed to be many people's favorite. Its visitors were ranging from teenagers to old people. It was such a heartwarming scene to see an old man enjoying his ice cream and satay very much. I loved seeing people enjoying their lives! The place was also a nice place for parents to take their kids and enjoy ice creams together. I saw many families sat together and enjoyed their ice creams happily. It was after all, a weekend, that should be spent with our loved ones, right?
What was unique about the place was the food sellers in front of it. They were ready to serve us with their food. There were satay, rujak jihu, gado-gado, and otak-otak. The price was of course expensive. A plate of satay was priced Rp. 25. 000 and a plate of otak-otak was also Rp. 25. 000. Kartika was surprised when she heard the price, but I told her that it was totally normal due to the popularity of the place. It was because of Ntik's patience and struggle that we finally got our seats. We finally could enjoy our satay and otak-otak together properly although our ice creams were long finished. Shasa, however, got herself another kind of ice cream because she liked it way too much.
We were there for several minutes. I personally felt like winning an award to finally get our seats. It was funny to watch how people became so alerted and prepared every time we were like ready to leave. Yes, the seats could be that precious, and we were generous enough to finish our meals fast and leave.
Done with the ice cream thing, we went to Istiqlal Mosque to perform the noon prayer. The mosque was really close to the ice cream place. We were there at the mosque for quite some time – we relaxed ourselves and talked. We also took some selfies outside the mosque. It was windy and shiny, but we kept capturing anyway.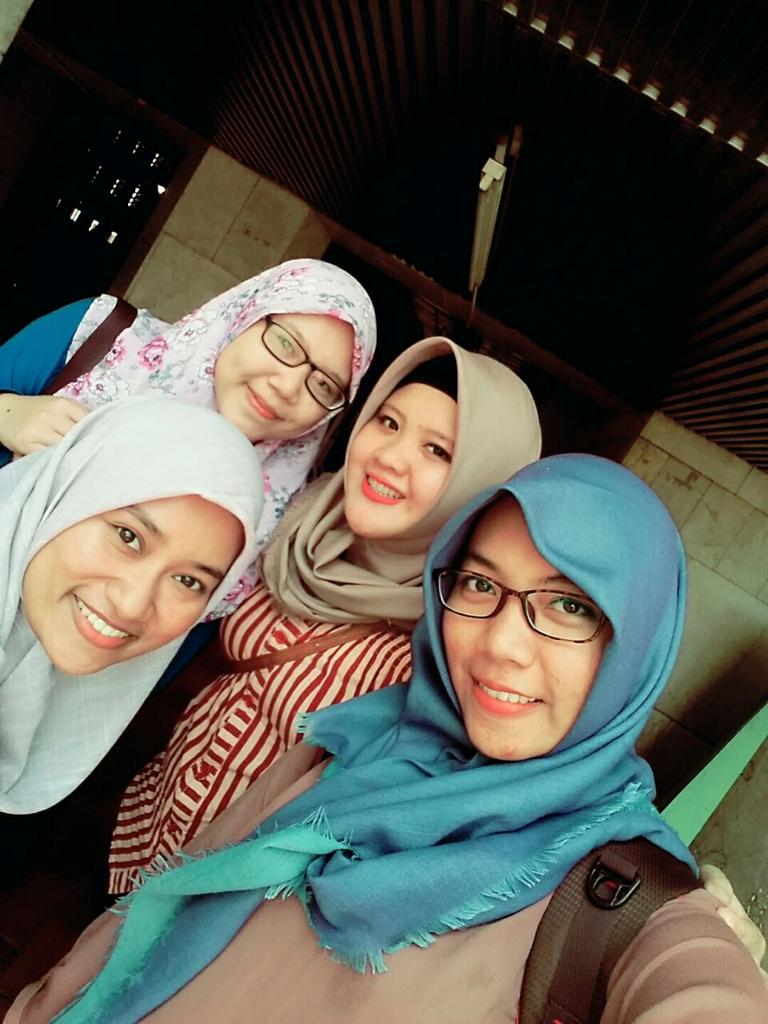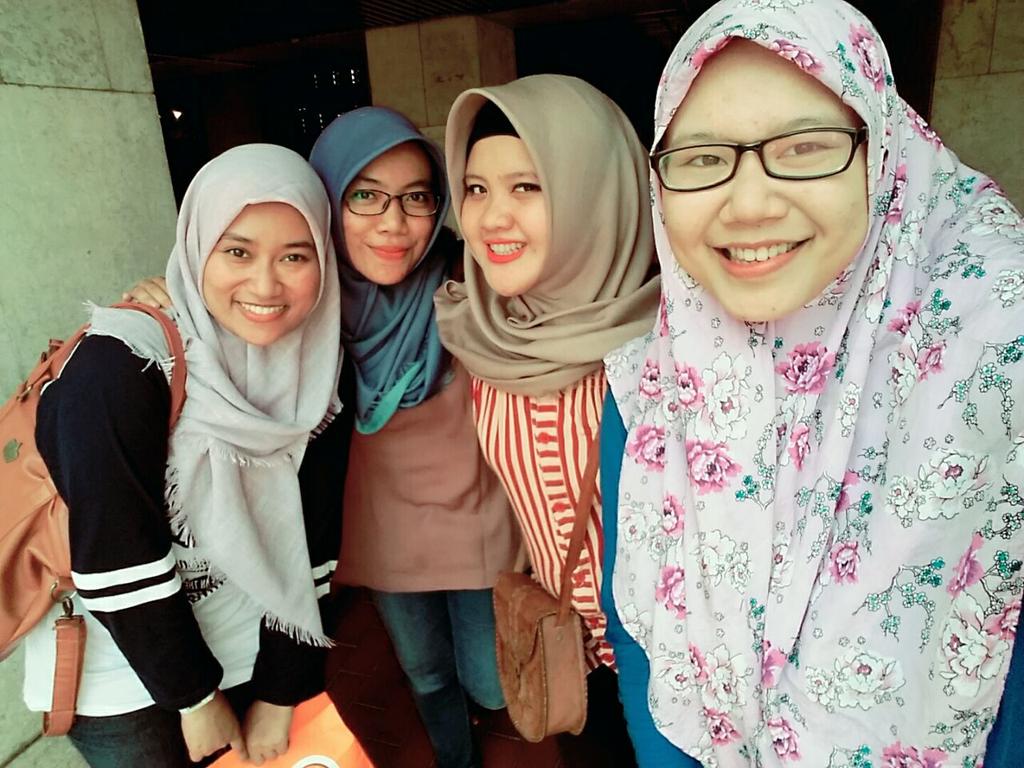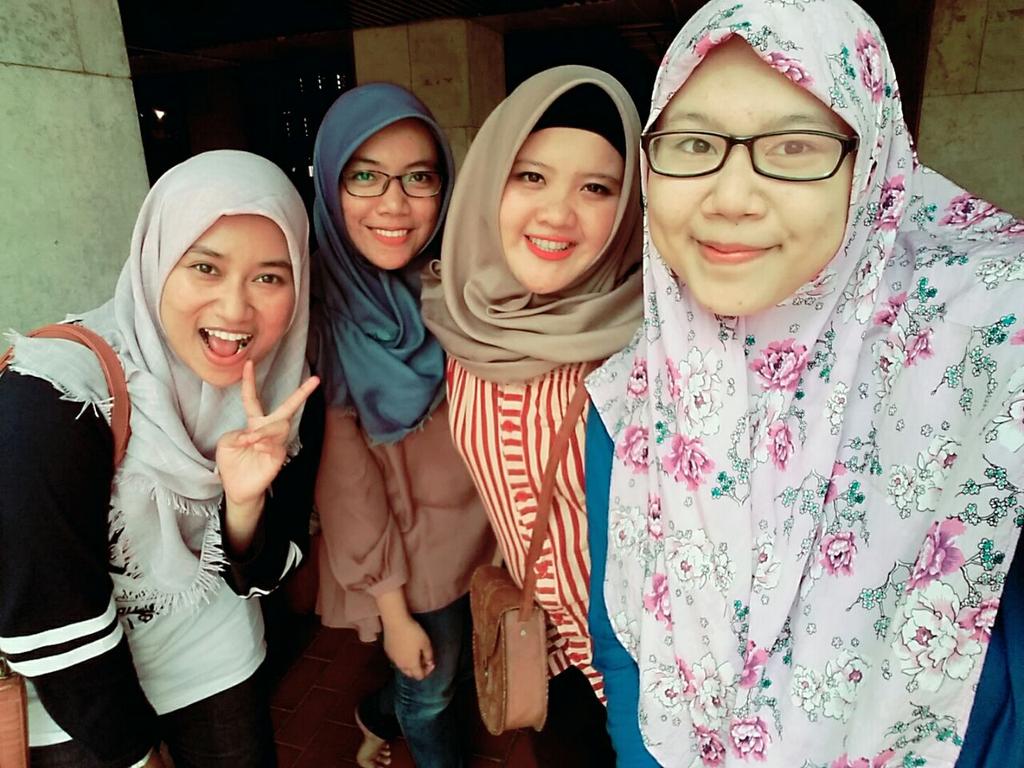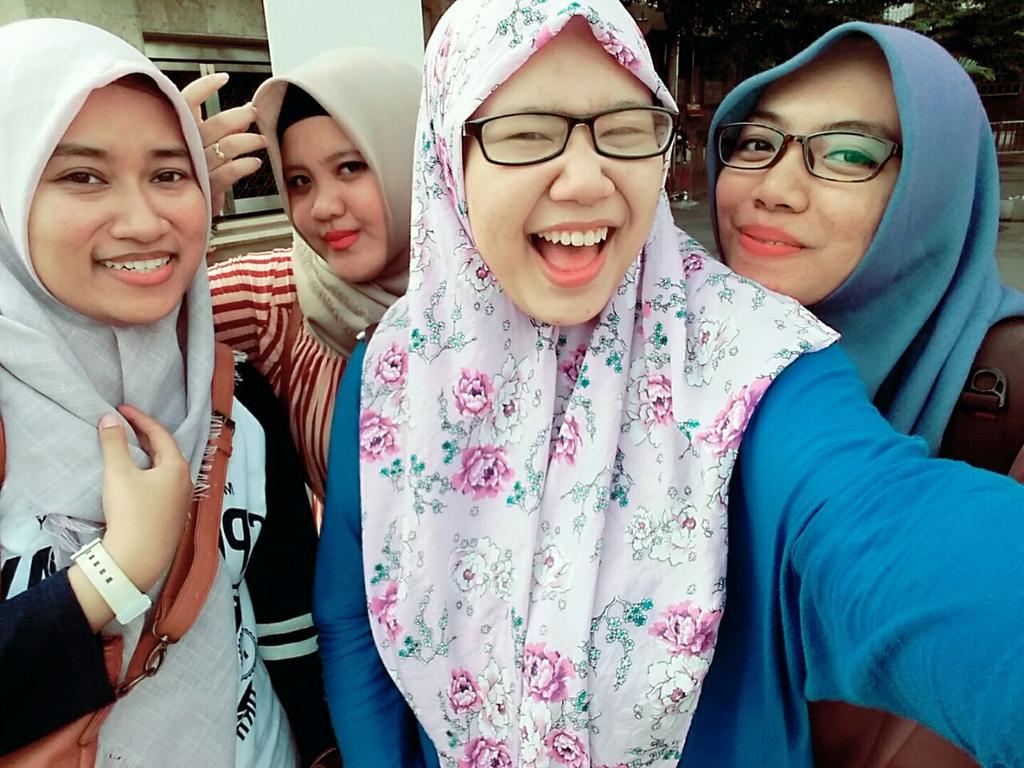 It was around 3 p.m. when we left the mosque. The mosque was indeed huge. We did not know where to go next and we had a dilemma whether to continue the day or end it. I suggested to go to Kotu or Monas but got rejected by Kartika and Ntik because they had only little money left. Kartika was also not really enthusiastic due to her sore feet. So, we ended the day. I wanted more, of course, but I could not make my girls to. We finally headed back to the station and got our tickets. Shasa, being an ice cream lover that she was, bought another ice cream on our way home. We then waited for some minutes until our train arrived. And just before then, another clicking was not really bad.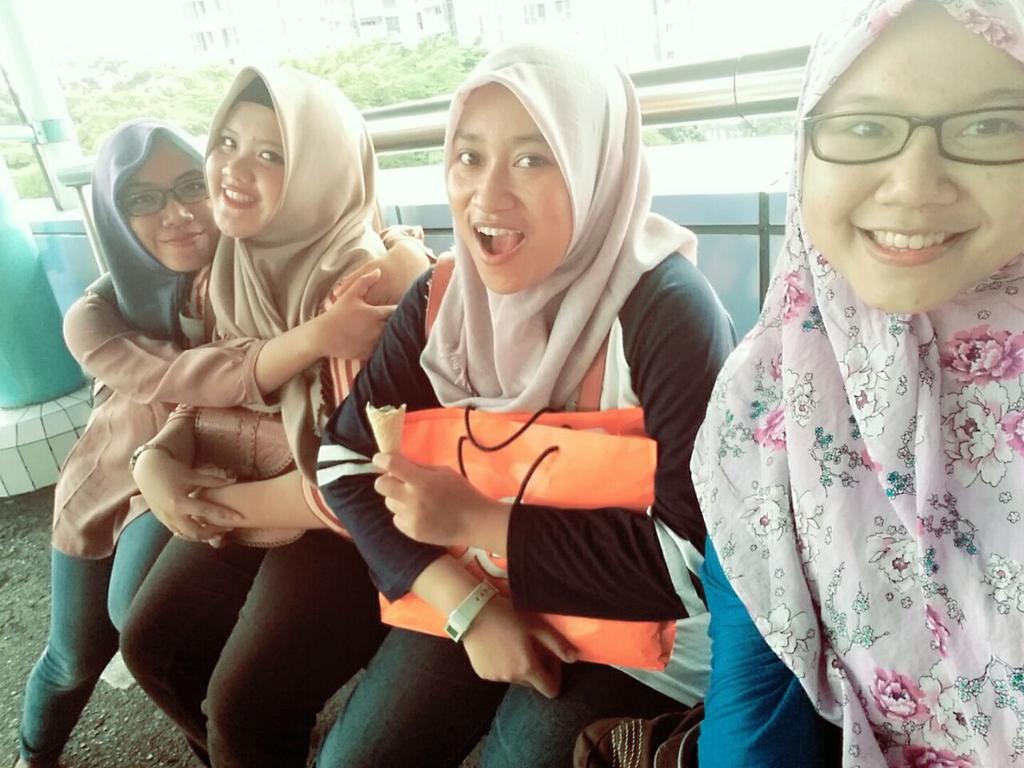 So, I guess that is all. It took around 30 minutes or so to get home. On our way home, we talked about our next agendas, plans, and more. It was nice spending the day with them and remembering the old times together. We were looking forward to having another meeting and food hunting in the future. One thing in mind was we would love to try a sea food restaurant in Depok and then continue with a sweet dessert restaurant also in Depok. We even thought of arranging our upcoming bukber and holiday. In the meantime, let us thank for the strong bond that we still have until now. They are truly the senior high school sweethearts.